KyronMAX® Structural Thermoplastic Compounds Offer Expanded Resin Formulations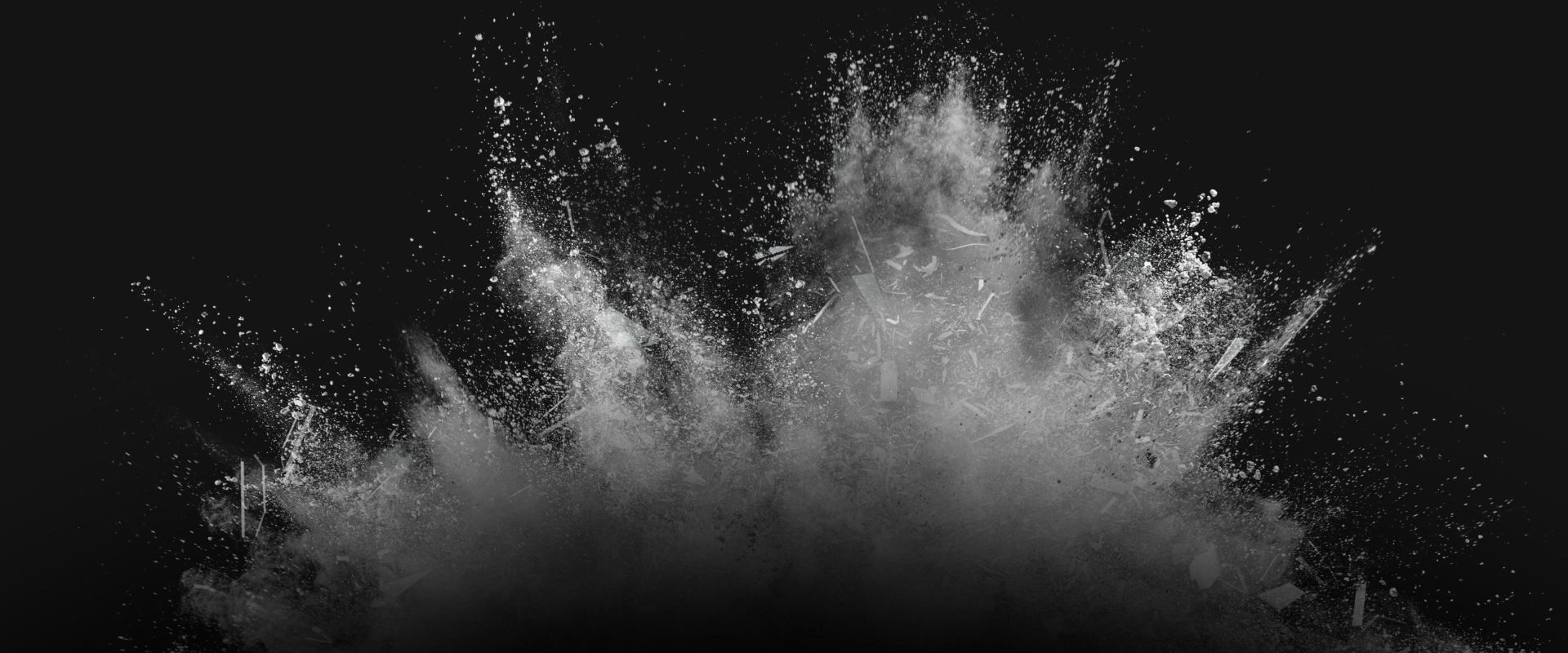 A NEW STANDARD IN MATERIALS ENGINEERING
Strongest moldable polymers available for metal replacement applications
The world's strongest injection moldable product line of structural thermoplastic materials using advanced carbon fiber technology adds new formulas reaching 60,000 psi tensile strength.
VIEW WEBSITE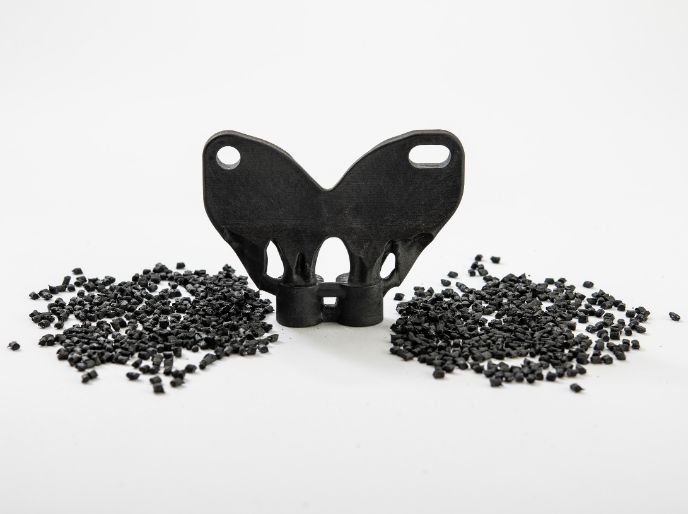 KYRONMAX® PROPERTY COMPARISON
Tensile Strength Comparison Using the Same Fiber Loading
KyronMAX® compounds exhibit much higher mechanical strength, than conventional glass and carbon filled systems, at the same fiber percentage loadings. The increased mechanical performance, allows the use of lower filler loadings, increasing the material's strain, which allows the part to yield and not fracture.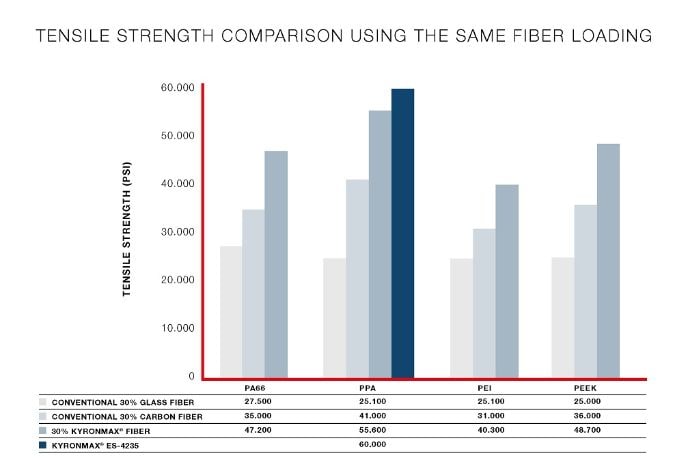 KYRONMAX® PROPERTY COMPARISON
KyronMAX® vs Conventional LFT Structural Compounds Stiffness at Temperature
This standard Dynamic Mechanical Analysis (DMA) summary compares material stiffness over an elevated temperature range. As displayed, conventional glass and carbon filled Nylon compounds lose mechanical performance very quickly when exposed to even low elevated temperatures. In comparison, the KyronMAX products demonstrate excellent property retention even in the harshest of temperature regions.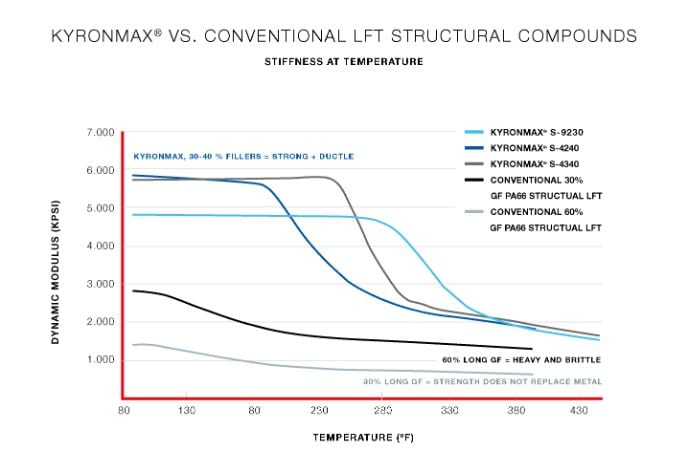 Mold your next project with KyronMAX®
Contact Us Now!
Fill in your details and one of our expert teams will get back to you as soon as possible.
* indicates a mandatory field First name Last name Email Company Questions

I consent to having MCAM collect my personal data via this form.

I would like to receive information regarding news and events.