Privacy notice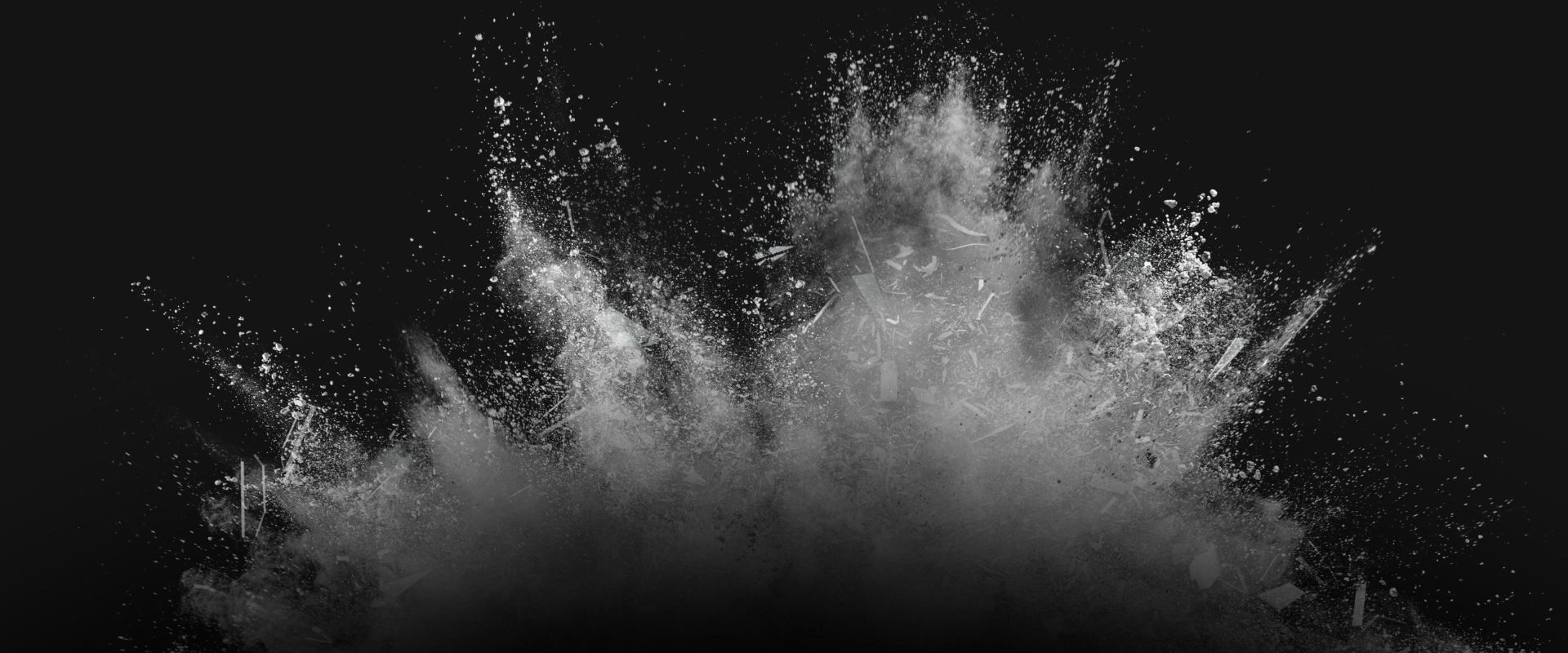 Privacy Notice
Data protection and security are important to Mitsubishi Chemical Advanced Materials AG (MCAM) and its group companies ("MCAM"; "we"). MCAM is committed to processing your personal data responsibly and in compliance with legal requirements. This Privacy Notice describes how we collect and process your personal data when you visit kyronmax.mcam.com ("Site").
Personal data we collect and process in order to make this Site available
You can visit this Site and obtain information about our products and services without telling us who you are. As with any connection with a webserver, however, the server of our webhosting provider logs and temporarily stores certain technical data.
Such data includes the IP address and operating system of your device, the data and time of access, or the type of browser you use to access this Site. This is required for technical reasons. To the extent we, thereby, process personal data, we do so based on our interest in making this Site available and providing you with the best possible user experience.
Data we collect and process in order to respond to your inquiries
When you contact us by email or using the global contact form, the contact form of any Mitsubishi Chemical Advanced Materials group company or the job application form provided on www.mcam.com, or if you interact with a member of our staff, we will collect the information that you provide to us.

This will regularly include personal data such as your name, the company or organization you work for or represent, and your email address and phone number. If you use the job application form, this will also include your curriculum vitae or supplementary documents about your credentials or qualifications that you may choose to upload and submit as part of your application.

We will use this personal data based on our interest in responding to your inquiry, contacting you if we have any questions, and communicating with you about our products and services. Our Human Resources staff will use the information submitted with your job application in order to review and process your application. This is necessary to assess whether you would be a good fit for the job and to take decisions about your application. Further, based on our interest in informing you about new developments, products and services, and if you have shown an interested therein, we will send you certain commercial information (e.g. our newsletter). However, you may at any time opt-out of receiving such information.
Why and how we use cookies
We use cookies on this Site to provide you with the best possible user experience and to help us improve our services. Cookies are small text files that are downloaded to your computer, tablet or mobile device when you visit a website or use an application These small units allow us to remember you and recognize you. We use three types of cookies, which we describe in this section:
Necessary - in order to make available certain functions on this Site, to provide all services the users have requested. If a user sets browser to block these cookies, then these functions and services can't properly work. And we won't be able to save your preferences about cookies.
Performance - cookies which measure how often you visit our sites and how you use them. For example, we collect information about which of our pages are most frequently visited, and by which types of users. We also use third-party cookies to help us with performance. For example we use Google Analytics, a web analytics service provided by Google LLC ("Google"). Google Analytics uses cookies to collect the information that is required to evaluate your use of this Site in order to create reports on the use of this Site and to provide other services that support our analysis and improvement of the use of this Site. We use Google Analytics with IP anonymization. This means that your IP address will be shortened in Switzerland, the EU or the EEA. Only in exceptional cases will the full IP address be transmitted to a Google server in the USA and shortened there. Accordingly, Google only stores the information collected via cookies in anonymous form and processes it in aggregated form. As a lawful basis we use consent that is freely given by a user and thus can be freely managed by a user by opt-in mode in a cookie banner.
Advertising - we also use cookies to analyse the use of this Site, to improve and optimize our services and to enable us of online marketing tools. This includes cookies that are maintained to recognize you when you return to this Site, and thus we can measure marketing efficacy and present targeted ads to the user. For this purpose we use an advertising technologies provided by Google (e.g. Ads and Google Remarketing) and other providers (e.g. LinkedIn) to target marketing measures regarding our products and services at potential customers when they use other websites or applications (re-targeting). As a lawful basis we use consent that is freely given by a user and thus can be freely managed by a user by opt -in mode in a cookie banner.
Preference - cookies enable a website to remember information that changes the way the website behaves or looks, like your preferred language or the region that you are in.
You can opt-out of each cookie category (except strictly necessary cookies) by clicking on the link below:
Data we collect and process to analyze and improve the use of this Site
We use Google Analytics, a web analytics service provided by Google LLC ("Google"). Google Analytics uses cookies to collect the information that is required to evaluate your use of this Site in order to create reports on the use of this Site and to provide other services that support our analysis and improvement of the use of this Site. We have a legitimate interest in this analysis and improvement.

We use Google Analytics with IP anonymization. This means that your IP address will be shortened in Switzerland, the EU or the EEA. Only in exceptional cases will the full IP address be transmitted to a Google server in the USA and shortened there. Accordingly, Google only stores the information collected via cookies in anonymous form and processes it in aggregated form. You can prevent Google Analytics from using your data by downloading and installing a browser add-on to disable Google Analytics. Further information on data protection and your options in connection with Google Analytics can be found here.
Data that we collect and process in order to target potential customers
We use an advertising technologies provided by Google (e.g. Ads and Google Remarketing) and other providers (e.g. LinkedIn) to target marketing measures regarding our products and services at potential customers when they use other websites or applications (re-targeting). This serves our legitimate interest in promoting our products and services. For information regarding your choices in relation to usage-based online advertising, see: https://www.youronlinechoices.com/.

How we process and protect your personal data; how long we store it
We collect and process your personal data responsibly, and only for the purposes for which it was intended, as set forth in this Privacy Notice or in accordance with applicable laws.

We apply adequate technical and organizational security measures, commensurate with the level of known risk, in order to protect the confidentiality and integrity of the personal data we collect on this Site. We store your personal data only for as long as this is necessary for Mitsubishi Chemical Advanced Materials to fulfil the purposes for which the data was collected, or when applicable, for as long as Mitsubishi Chemical Advanced Materials is legally required to retain the data. Each storage period is defined in cookie banner on this Site.

With whom we share your personal data
In connection with the offers and services provided on this Site, it may be necessary to share your personal data amongst Mitsubishi Chemical Advanced Materials group companies or with Mitsubishi Chemical Holdings Corporation group companies, with our distribution partners and or with other business partners of Mitsubishi Chemical Advanced Materials. Specifically, such sharing of data may be necessary in order to respond to your inquiry, to provide access to additional information, or to follow up on your inquiry and inform you about new products, services or offers.

The rights you have regarding your personal data
You have certain individual rights regarding the personal data that we collect and process about you through this Site. You have the right to access or receive certain information regarding the personal data we process. You also have a right to have your personal data rectified, to object to the processing of your personal data, or to ask us to restrict processing or delete your personal data.
Please note, however, that your rights are subject to exceptions or derogations. Where legally permitted to do so, we may refuse your request to exercise these rights. Specifically, we may need to further process and retain your personal data to perform a contract with you or your company or organization, to comply with legal obligations or to protect our own legitimate interests. However, you have a right to lodge a complaint with a competent supervisory authority.
How you can contact us
Generally, Mitsubishi Chemical Advanced Materials AG (Hardstrasse 5, 5600 Lenzburg, Switzerland) is the controller in relation to the collection and processing of personal data through this Site. However, if you use the location-specific contact forms that other Mitsubishi Chemical Advanced Materials group companies provide on this Site, the relevant Mitsubishi Chemical Advanced Materials group company will be the controller in relation to the processing of the personal data you provide to that Mitsubishi Chemical Advanced Materials group company. You may contact the relevant Mitsubishi Chemical Advanced Materials c group company by using the respective contact form on the Site or the address indicated on the contact form.

If you have any questions or concerns about this Privacy Notice, you may contact us at dataprivacy@mcam.com or by writing to Mitsubishi Chemical Advanced Materials AG, Data Protection Officer, Talstrasse 70, 8001 Zurich (Switzerland).
How we can change this Privacy Notice
We reserve the right to change this Privacy Notice at any time. The version published on this Site is the applicable version.
Last update: October 2020