Engineered Solutions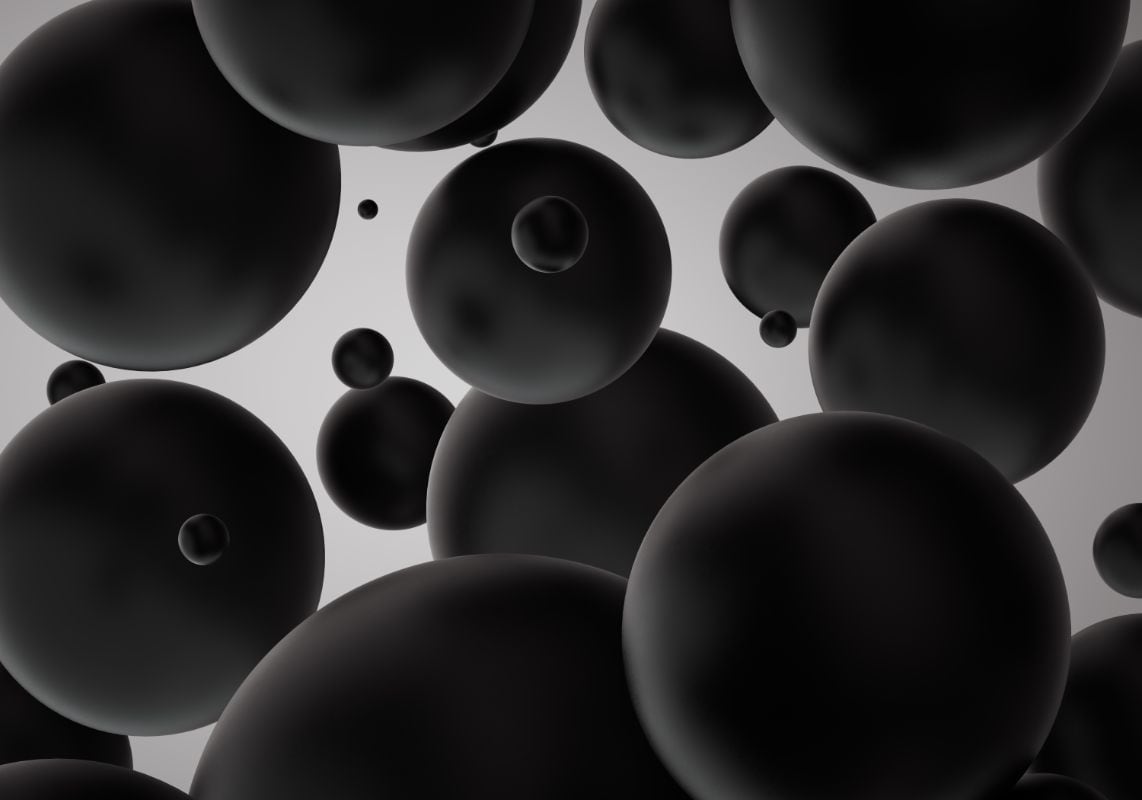 Integrated Design Process Simulation
Design for Plastics / Application Engineering
Designing for the solution
At the Advanced Materials Division of Mitsubishi Chemical Group (MCG), we do Solution Design differently. Our technical expertise considers every aspect of a product's design, from initial concept to final tooling, ensuring that the outcome is a fusion of form and function.
Material Selection
The operating environment: temperature, corrosion, stress, and strain can profoundly affect the life of a specific material. Making the right choice of materials can be hugely beneficial to the bottom line, but making the wrong choice can be costly and even dangerous. Our experienced team can provide recommendations on material and technology to help avoid the potentially huge costs of project delays, in-service failures, warranty claims or recalls.
Manufacturing Process Selection
The average design firm produces seemingly exciting and innovative concepts, but often disregards the real-world constraints of function, reliability, cost, and manufacturing processes during the design stage. MCG Advanced Materials engineers integrate the manufacturing process into the design process to ensure the design can be produced in a cost-effective manner, and volume scale-up is already considered into the design so there are no surprises.
Contact Us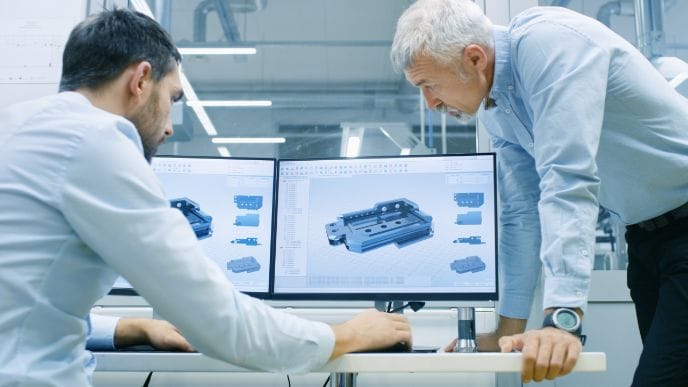 Material Solution
Application Specific Development
Our focus is to assist clients with material selection processes to ensure that the most reliable and economic materials are chosen for the correct application. The engineers of MCG Advanced Materials use their diverse, in-depth experience to evaluate our broad portfolio of material offerings, to achieve practical material selection and qualification. We have decades of experience applying and, in some cases, developing application specific materials to help our clients achieve success in the marketplace. Most importantly, MCG Advanced Materials is agnostic to the type of polymer we recommend, and we simply help identify the best polymer for the application at the best price.
Material Data
Laboratory-based material testing and characterization capabilities are the cornerstone of our well-renowned materials engineering services. Because MCG Advanced Materials performs much of the testing and data acquisition in-house, we can provide a unique perspective on what specific material data and information is needed to ensure adequately robust designs, products, and solutions.
Vertical Integration
Supply chain quality and security of supply is paramount to a robust and reliable production system. MCG Advanced Materials offers a unique vertically integrated, one stop solution for our customers, with planned redundancy and security of supply, which translates to advantages with include:
• Broader options for designing in competitive advantage
• Reduction in product development and manufacturing lead-time
• Greater opportunities for cost reduction
• Improved quality and reliability
• Better service and assistance
Learn More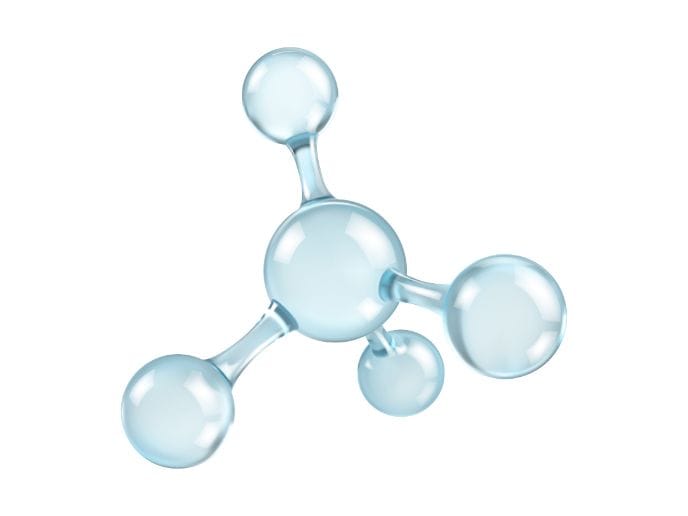 Environmental Impact
Temperature
It is important to correctly identify the thermal conditions that a polymer will be exposed to while down selecting the correct material for your application. Material properties can drastically vary when subjected to extreme temperatures and/or temperature swings. Materials are often subject to varying environmental temperatures in the application, and it is critical to use a material that won't prematurely weaken or warp during exposure to elevated or sub ambient temperatures. At MCG Advanced Materials Division, we offer a wide range of polymers suited for all applications ranging from low-temp, commodity grade up to semi-crystalline materials for extreme conditions.
Moisture
The amount of moisture absorbed by a polymer can severely affect its properties. In some cases, the effects are low, but others (such as Nylon for example) can experience a reduction in mechanical strength, dimensional swelling, porosity, and difficulty in processing. It's important to select the correct polymer and the environment that it will be subjected to. MCG Advanced Materials' engineers are extremely experienced in this process and can assist you with a polymer that meets your budget and application together.
Chemical Resistance
In addition to light weighting, high throughput, and creating organic shapes, a major advantage of polymers is their inherent resistance to chemicals and corrosion. Correctly selecting the correct material is crucial for performance applications where exposure to chemicals, solvents, fuels, etc. is likely. At MCG Advanced Materials, the material portfolio of performance polymers has a wide range of chemical compatibilities for any application. Our engineers are well versed at helping you with this process.
Find out more

Part Structure Design
Mold Flow Modeling
Tooling for injection molded polymers is very expensive and modifications can delay projects by months. Therefore, it's imperative to accurately predict how the part will mold before placing a tool order. MCG Advanced Materials engineers use sophisticated modeling software to not only predict how the polymer will flow, but the required pressure, cooling time, warp, etc. to ensure that a quality part is made every time. Additionally, they are developing new materials and constantly testing them to ensure accurate models of performance.
Designing for the application
As with any material and process, it's important to design your part around the manufacturing method. In the case of plastics, it's far too common for an injection molded part to fail if it was designed to be machined. There are several variables to take into consideration when designing a polymer solution ranging from throughput to moldability. There is no one approach, and each part must be treated accordingly because each application is different. MCG Advaned Materials Application Engineers are highly skilled to help you along this process of design and manufacturing. We have 75+ years of industry experience ranging from sporting goods to aerospace, automotive, and everything in between
Fiber Mapping
Performance polymers, such as KyronMAX, get their strength from chopped carbon fibers dispersed into the polymer. The orientation of these fibers dramatically affects the performance under various load conditions. It's extremely important to accurately predict the fiber alignment on an elemental level (aka fiber map) to validate that the part will withstand loading once molded. The MCG Advanced Materials engineers are constantly assessing these models and correlating the predictions with real-world testing to create a highly accurate system. Mapping the fiber can indicate areas of strength / weakness, weld lines, location of gates / vents, etc. As with molding the flow of the polymer, modeling the fiber is another tool that MCG Advanced Materials engineers offer to design your part correctly and successfully.
Contact us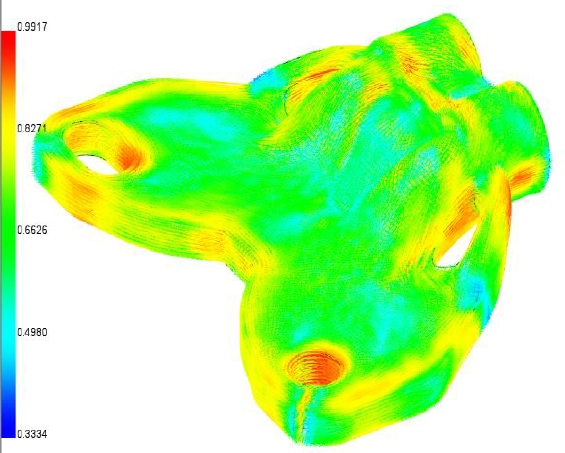 Mechanical Simulation
The final component of a thorough analysis for injection molded plastics is to simulate the mechanical loads and identify areas of high stress (where a fracture is likely to occur) and when a re-design is required. The MCG Advanced Materials engineers are constantly refining our predictive simulations for current and new materials. Actual molded prototypes are often produced and tested under the define FEAD load cases, to ensure the predictive software matches the performance of the actual molded part. We are engineers, and we love theory, but we know that theory without validation, can led to problems in the field.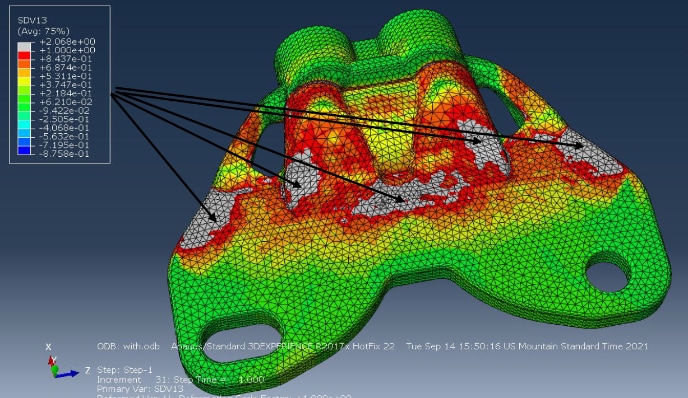 Solution Testing and Mechanical Validation
Mechanical Testing
It is the standard practice for MCG Advanced Materials, to mechanically test every lot and batch of product that we produce to ensure our products meet the customers demanding requirements
Our expertise encompasses engineering of materials and their use in a vast range of applications, from the common to the exceptional. We are continually developing innovative or non-standard tests to provide essential information for sophisticated analyses of complex products. Our engineering bench strength, combination of skills, laboratory and testing facilities, and our process know-how all support our ability to deliver the right answers to your materials problems, on time.
Load Case Part Testing
At MCG Advanced Materials we understand that a successful design goes way beyond a simple mechanical test of a tensile specimen.
The performance of materials in the actual application is the basis of virtually all engineered products and processes. To engineer a solution or solve a problem, it is critical to thoroughly understand how the materials will perform in their specific environment.
Our customers want to validate that the product designs will satisfy specific load cases, under demanding environment conditions. To ensure our clients can sleep well and have confidence the product solutions meet the design requirements, we develop application specific test rigs, to simulate real-world performance cases.
Closed loop simulation to testing
The MCG Advanced Materials Division has developed some of the most advanced analytical predictive platforms available in the industry, and they go well beyond traditional FEA / CAE systems that are not designed for structural polymers systems. The MCG Advanced Materials engineering team is constantly validating and updating our systems by using a closed loop design system, which compares the theoretical predictive output to the results of the real-world testing. This dynamic, living approach to product design testing ensures that we are continuously evaluating and improving our software code and system accuracy.
Injection Molding Design and Simulation
The benefits of performing accurate, real-time plastic injection molding simulation throughout the design process is clear. At MCG Advanced Materials, we utilize industry leading simulation platforms coupled with our own breakthrough technology systems to accurately predict product processing and functionality.
Our Engineering can now validate and optimize a design throughout the entire process, which reduces the need for costly mold rework and physical prototypes, minimize design delays, and get innovative products to market faster.
If you wish to see tomorrow's predictive analytics today, then contact MCG Advanced Materials for an introductory meeting where we will show you how next generation analytic predictions can save you time, money, and ensure your product works the first time.
Contact Us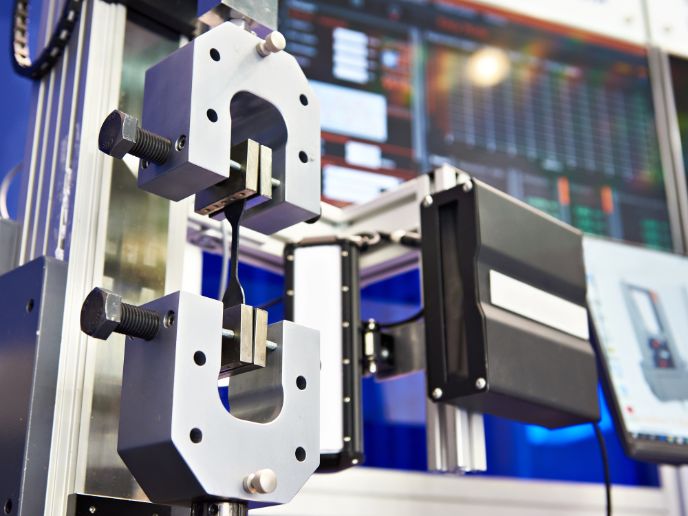 SPRINT
Rapid Prototype Tooling
Soluble Printed Injection Tooling "SPRINT" is rapid prototype tooling solution used to validate the performance of KyronMAX™ parts before investing in costly metallic production tooling. SPRINT uses additive manufacturing to "print" a soluble mold tool capable of injection molding high-performance, reinforced thermoplastics such as Nylon, PPA, and PEEK. This solution can provide tremendous value early in the design cycle because it enables engineers to work together on design and manufacturability without excessive cost or lead time.
Submit Prototype
Technology and Innovation Center
Based in Mesa, Arizona USA, the MCG Advanced Materials Innovation and Technology Center is a brand new, state-of-the-art facility designed to accelerate the entire design process from material selection to production. This 100,000 sq ft facility has a tremendous amount of technology used to help our customers solve their biggest problems. A unique aspect of this center is that we can chop and size carbon fiber, compound polymers, simulate, mold, inspect, machine, and assemble products tailored specifically to the customer's demanding requirements.
Core Capabilites:
Compounding
Injection Molding
Rapid Prototype tooling
Engineering / FEA
QC Inspection
Carbon Fiber Chopping / Sizing
Fabercation / Assembly